We are excited to announce the launch of our new business, Cleartech Solutions! At Cleartech we are providing innovative computer, network and audio/video technology solutions to Bay Area business and home customers, backed up with exceptional customer service.
What makes our approach different is that our solutions are designed from the ground up to be intuitive and reliable. Technology that gets in the way … is not a Cleartech Solution! See our website for more information at www.thecleartech.com, where we list our full suite of services for home and business.
To kick off our business, we would appreciate your help in spreading the word. If you hear of someone who would benefit from our service – and we deal in everything from computers, tablets/smartphones and networks to all things media (media rooms, home theaters, whole-home A/V) – we hope you will consider referring them to us. To show our appreciation, you'll automatically be entered into our annual iPad referral drawing!
Finally, we hope you will sign up for our Cleartech News & Solutions monthly newsletter. We will be publishing information about upcoming computer and A/V technologies, internet privacy & security advisories (along with clear advice on what action to take) and news of Cleartech contests & promotions.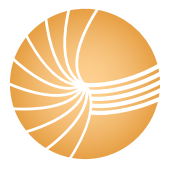 Ali Shamsi, Co-founder
Graham Goddard, Co-founder
Cleartech Solutions
email hidden; JavaScript is required
415.999.0034
We get technology, so you can get back to life.